Great news for the increasing number of Tesla electric car drivers visiting Croatia – Tesla Motors has been rapidly expanding their charging network across Europe and Croatia is not excluded from that plan.
After Supercharger stations in Vrgorac and Dugopolje, Tesla opened Supercharger station in Zadar (Zemunik Gornji). There are now 7 Supercharger stations in Croatia of which 4 of them are on or near the coast.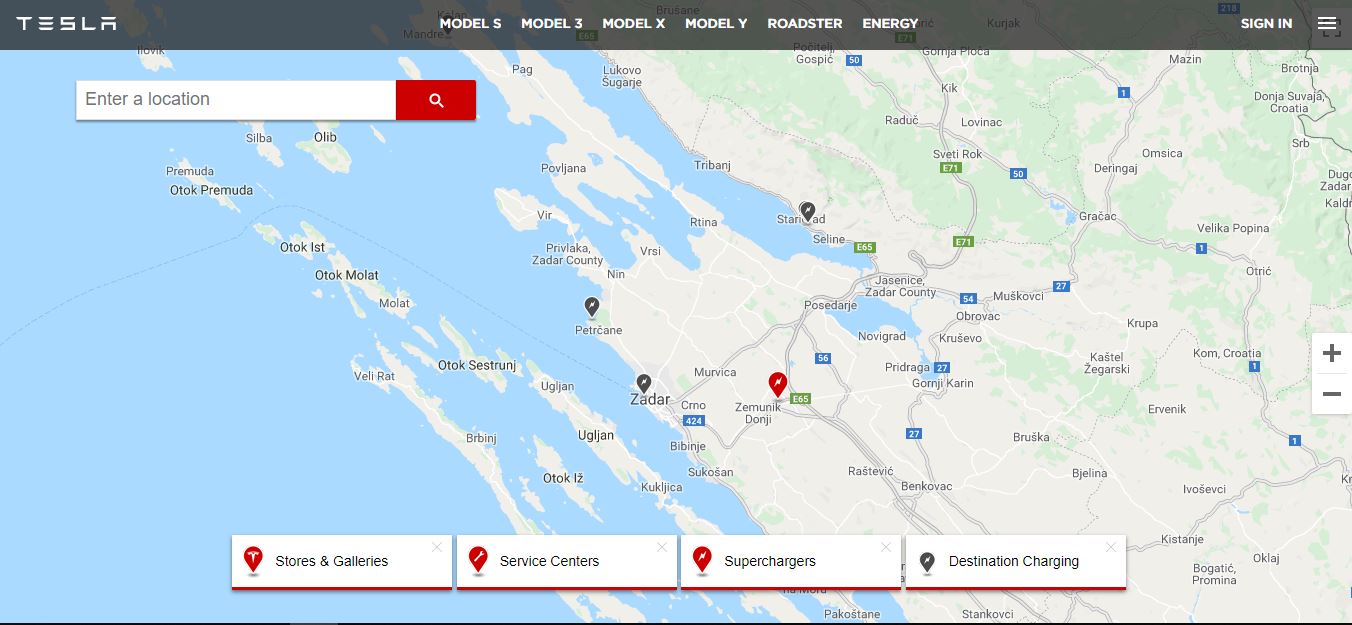 Since there is only about dozen Tesla drivers in Croatia, it makes sense that most of the charging stations are located in popular tourist areas on the coast. 
The supercharging provides up to 120 kW of power and will fully charge the Tesla within 75 minutes.
In 2014, Tesla introduced the 'Destination Charging Location' network, where chargers saw installations at hotels, shopping centers, restaurants, and resorts with a vehicle charge at twice the power of a typical charging station. In April 2016, the company launched European destination charging with 150 locations and growing.
Destination Charging stations in Zadar area are available on the following spots: Hotel Bastion, Resort Punta Skala, Bluesun Hotel Alan (Starigrad) and in Nature Park Vransko jezero.
You can check the locations of Tesla Charging stations HERE.
Zadar Supercharger
Supercharger Only
APIOS BS Zadar Tromilja Service station
23222 Zemunik Gornji
CroatiaRoadside Assistance 013 799 9505
017 776 417
Charging
6 Superchargers, available 24/7, up to 120kW
Wifi
APIOS BS Zadar Tromilja Service station
Restrooms
APIOS BS Zadar Tromilja Service station
Restaurants
APIOS BS Zadar Tromilja Service station
Shopping
APIOS BS Zadar Tromilja Service station