One of the most beautiful beaches in Adriatic and the most famous beach in Zadar area is Sakarun Beach. Incredible white sand, blue sky and crystal clear turquoise sea surrounded with dark green pinewoods will make you feel like you are on some of the exotic Caribbean islands. There are no buildings or vehicles in the sight and you can fully soak in and enjoy in this unique bay.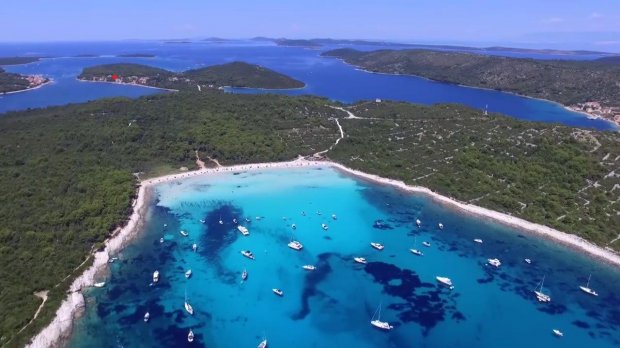 Beach is around 800 meters long and you will have no trouble finding your space. Water is shallow, which makes it ideal for families with little kids. There is no actual restaurant on the beach, but there are two bars that offer coffee, refreshing drinks and some light snacks.
Where is Sakarun Beach
Sakarun Beach is located on the north side of Dugi Otok (Long Island eng.) in Zadar archipelago. Near the bay there are small villages Veli Rat, Veruni, Soline and Božava. If you are located somewhere on the Island you can easily come to bay with your car or scooter or with little tourist train that runs in the summer from Božava and Veli Rat.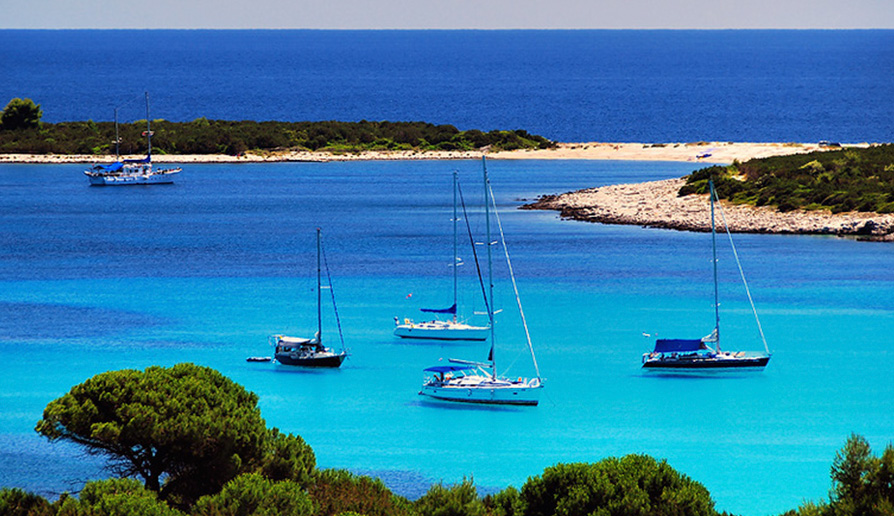 Getting to Sakarun
There are ferry boats that carry people and cars (three times a day during the summer) and catamaran lines (only for people) from Zadar to Dugi Otok. Ferry lines go three times a day and catamaran only once a day. You can check Jadrolinija website for the exact timetable. Have in mind that there is only one local bus connecting villages on Dugi Otok, which is scheduled to correspond to ferry arrivals and departures, but not to the catamaran.
Day trip to Sakarun
If you are spending holidays in Zadar area, the best way to explore Dugi Otok and Sakarun is with an organized day trip to Sakarun Beach from Zadar.