You're in Croatia and don't know what to do next? Well, you should know that buggies are a huge hit this summer. That being said, if you're in need of an adrenaline rush, consider doing a mountain buggy tour!
Where to, you asked? We will more than gladly take you on an amazing buggy ride along to Velebit – the largest mountain range in Croatia.
Where does this adventure start?
Firstly, we'll brief you on the safety measures as that is our priority. Then we'll head out on our journey together from Zadar. After some on-road driving, you will arrive with us at the famous mountain Velebit – UNESCO's World Heritage.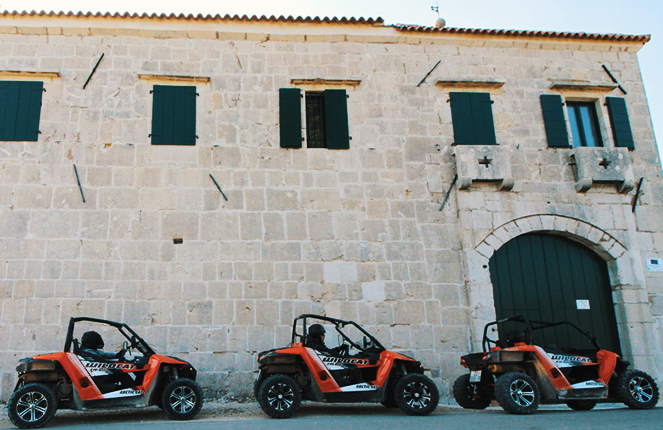 What will you see at Velebit? 
Even though Velebit isn't the highest mountain in Croatia, it sure is the largest. It extends over 2,000 km2 in the territory. So, it is safe to say it has plenty of areas to discover! You'll experience almost inaccessible wild trails that only buggies and horses can climb to.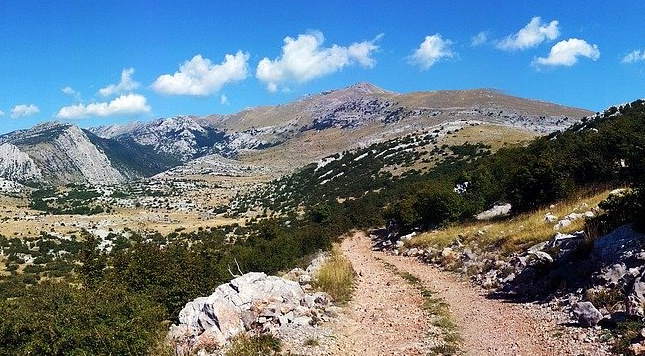 On top of that, Velebit has rich and diverse flora and fauna. You will have the opportunity to observe and learn about the unique variety and beauty of Croatian nature. Feel free to take pictures of almost a hundred endemic plant species, but don't touch!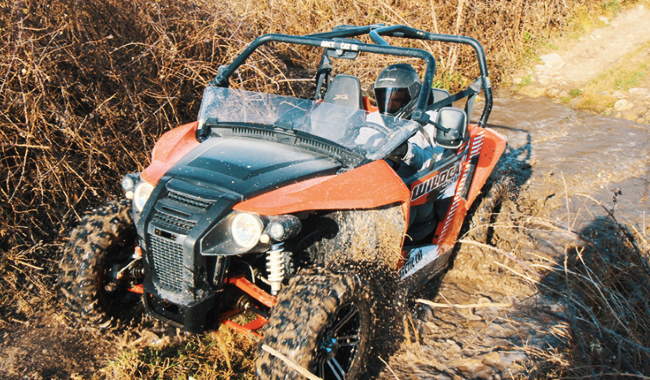 No matter the weather, you're in for a real treat. We recommend wearing old clothes as it tends to get muddy and dusty. But, you know what they say, the muddier – the merrier!
Time for a break?
After letting those breathtaking mountain skylines sink in and getting your heart all pumped up, it is time for a well-deserved lunch break. We will take you to a charming Croatian restaurant that offers traditional cuisine.
Later, when you're well-fed and rested, we'll do some more exploring and head back to Zadar. You're in for a six-hour fun and a lifetime experience.
What kind of buggies are we talking about?
We're using world-class buggies (Side by Sides) from Arctic Cat. Needless to say that they're the best ones you can find. Six of our Side by Sides are from the year 2016 and all of them are in faultless condition. One buggy can handle two people so be sure to bring someone to make memories with you!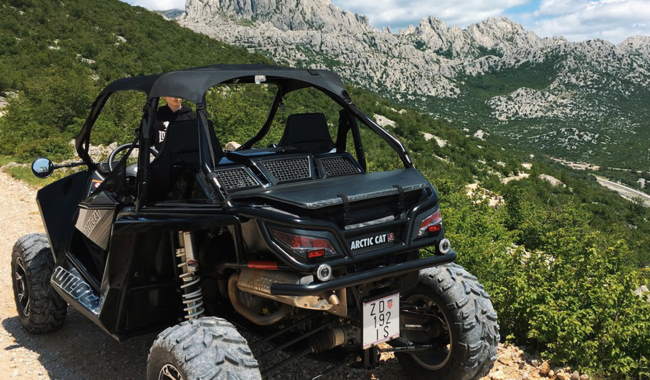 How to book a buggy tour?
You can book your Velebit buggy tour through our online booking system. There you will find our other two buggy tours you might like too – Safari & Adventure Tour.  The price of 350 euros includes a buggy for 2 people, a guide and six hours of pure adventure! If you have any questions, please contact us and we'll get back to you as soon as possible.
We are operating according to the current recommendations of the World Travel and Tourism Council (WTTC) and the Croatian Institute of Public Health.
Safe stay in Croatia is a national designation of security protocols in tourism and hospitality that was initiated in 2021. It is awarded to stakeholders in the tourism sector by the Ministry of Tourism and Sports. This designation allows visitors to easily identify destinations, accommodation providers, transport, tourist attractions and other facilities that have adopted global standards for health and hygiene