Dalmatia is famous for its beautiful seaside and breathtaking old towns. Aside from that, people often associate Dalmatia with delicious foods they've tasted while on their vacation.
What makes Dalmatian cuisine so popular is the fact that only fresh ingredients are used in meal preparations and lots of fresh herbs and plants that go so well with quality olive oil. It's light, healthy, and delicious!
Best of Dalmatia Food
If you're visiting Croatia, you can't get it wrong when choosing your lunch because this country is known for its immense culinary diversity. The gastro culture of Croatia has always been developed in harmony with the climate of each region and the material wealth of the population. That's why UNESCO decided some food must be protected at all causes.
In Dalmatia, you'll get to know the Mediterranean diet in a whole new light. So, when making plans for eating out, be sure to try some (if not all) of these foods:
Black risotto
This unusual-looking dish got its name from the squid ink which gives it the famous jet black color. Although it looks rather unusual, it tastes amazing! Freshly caught cuttlefish and locally produced olive oil give this risotto the recognizable taste which, we guarantee, you won't forget soon!
Brudet
Brudet is basically a stew made with fish and various kinds of seafood. Simple as that! But what makes it special is the freshly caught fish which is used in making this dish and Dalmatian wine which helps emphasize every ingredient that's been used!
Prosciutto (Pršut)
Pršut is the best-known delicacy in Dalmatia. This dry-cured pork takes about a year to make and about 10 minutes to disappear! Once people get their hands on this delicacy, it's safe to assume it won't last for long. And how could it?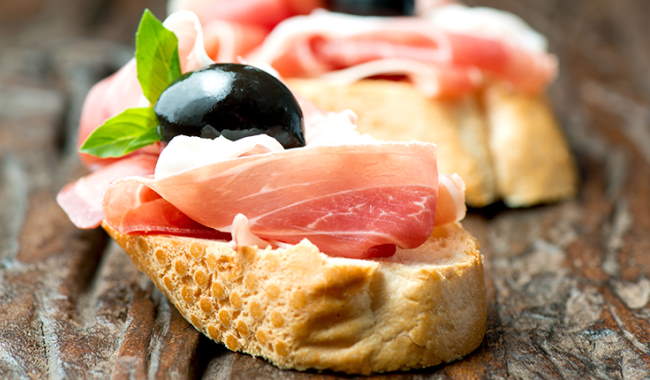 This thinly sliced pork meat is cured in the cold north-eastern wind called Bura, and when the process is finished, you can bet that the final product is something special!
Pašticada
Even though Dalmatia is a coastal region famous for its fish dishes, Pašticada is something else. It's made from marinated beef stuffed with carrots and bacon, cooked for at least 6 hours. It's reserved for special occasions because the cooking process is long, but the final product is unforgettable.
If you see Pašticada on a restaurant menu, you don't even have to read on. Put the menu back on the table and order this masterpiece.
Wines
Of course, a good dish gets even better when it's accompanied by good wine. Luckily for us, Dalmatia is a famous wine region as well!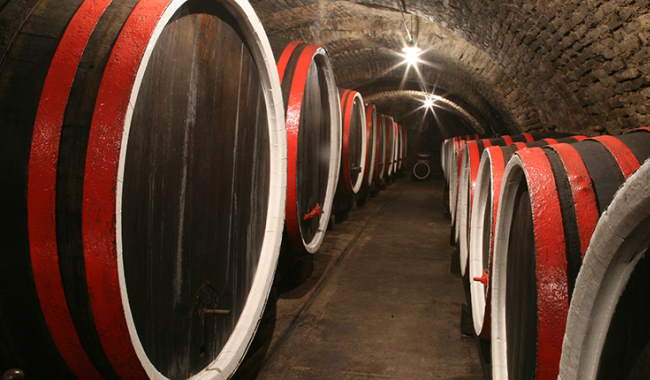 You can choose one of many famous and delicious wines to go with your dish, and some of our suggestions are:
Dingač
Pošip
Prošek
Kaštelet
Cetinka
Plavac mali
Zadar Food and Wine
If you want to experience the best of Dalmatian cuisine, let us do the work for you! Book our services and we'll make all the reservations in all the best places to make sure you get the best experience of Dalmatian foods and wines.
Our Food & Wine tour includes:
Transfer from and to your apartment or hotel
Local tour guide
Wine cellar tour
Olive oil tasting from organic orchards
Traditional Dalmatian lunch or dinner
Ethno Museum visit
We are operating according to the current recommendations of the World Travel and Tourism Council (WTTC) and the Croatian Institute of Public Health.
Safe stay in Croatia is a national designation of security protocols in tourism and hospitality that was initiated in 2021. It is awarded to stakeholders in the tourism sector by the Ministry of Tourism and Sports. This designation allows visitors to easily identify destinations, accommodation providers, transport, tourist attractions and other facilities that have adopted global standards for health and hygiene.