Knin is a hidden gem in the hinterland of Dalmatia. Famously known as the "City of Croatian Kings", it is an important crossroad between Zagreb and Split. Located in the Šibenik-Knin County, through Knin flows seven different river streams and is surrounded by nine mountains. All of this and much more, make this historic place the new Croatian tourist attraction.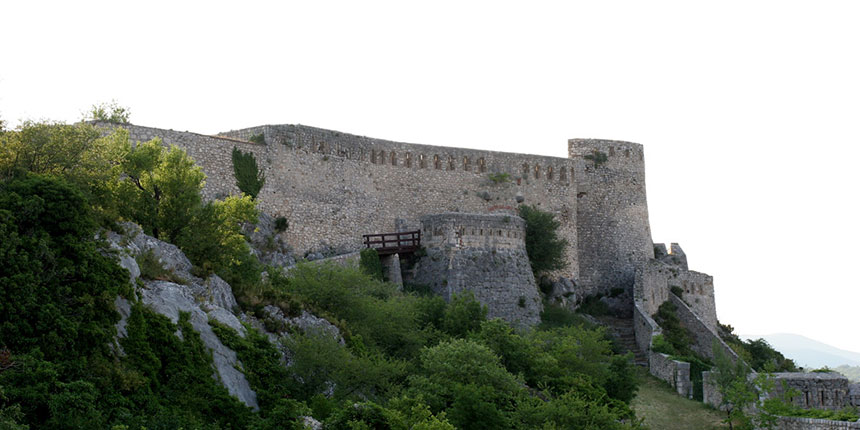 WHAT TO SEE IN KNIN
Natural heritage plays a significant role in Knin, it is a place where you will find rivers, mountains, lakes, and waterfalls. The magnificent 1831 meter high peak, Dinara, is the pride of Knin. Streaming down the Dinara mountaintop is the Krčić Waterfall, while just below the Krčić Waterfall is the source of River Krka. Most probably this is the only place on Earth where you can whiteness this kind of nature's phenomenon.
The most famous landmark in the area is the the Knin Fortress. It is the second largest military fortification in the whole Europe and its building started in the 9th century. During history it has been conquered, damaged and rebuilt numerous times, leaving different styles and marks on the landmark. In the town Museum you can find in depth information about the Knin Fortress, as well as the exhibition of local geological and palaeontological artifacts, samples and fossils. More information about what to see in Knin can be found on the official website dedicated to Knin tourism.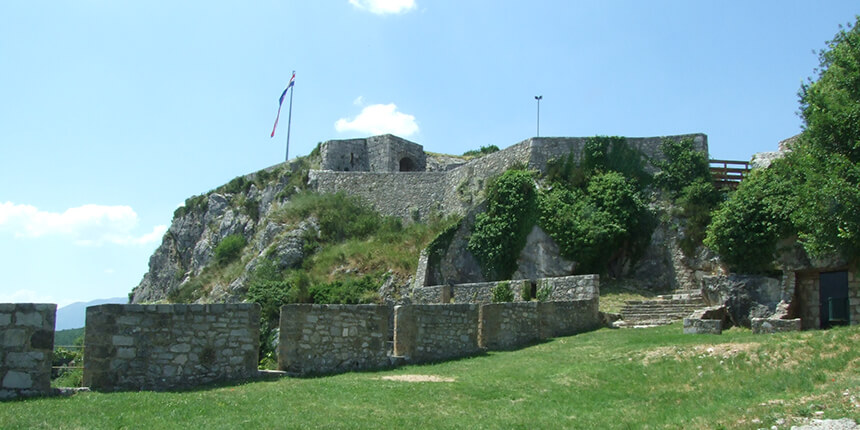 WHAT TO DO IN KNIN
The Days of Zvonimir is the most popular event in Knin that is traditionally held in the beginning of June. The Days of Zvonimir, or in Croatian Zvonimirovi dani, is a build-up of medieval re-enactments at the Knin Fortress that takes you back to the 11th century. The events include activities such as art shows, workshops and local and regional crafts. More information about this event can be found on the Croatian National Tourist Board official website.
Knin area is famous for its wide range offer of active tourism. Cyclist can choose between macadam paths or roads, passing along rivers or canyons. Hiking enthusiast can enjoy many well organized and scenic hiking paths. Other activities include hunting, fishing, mountain-climbing, canoeing, horseback riding and photo safari. Please be sure to take a look of everything Knin has to offer on the official website of Knin Tourist Board.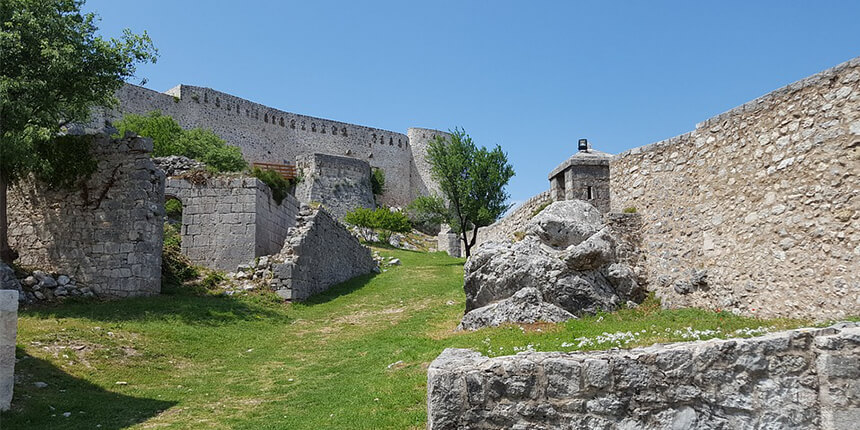 HOW TO REACH KNIN
If you are traveling by car from Zagreb direction, you can take the State Road D1 or the A1 Motorway, towards Split and take the exit Knin. Getting to Knin by public transportation is fairly easy due to its regular bus and train connections with both Split and Zagreb.
KNIN TRIP FROM ZADAR
Explore the City of Knin and one of the oldest European Fortresses with Romeo & Juliet Day trip to Knin from Zadar area. Our trip includes transportation, lunch package, entrance tickets and a private guide.