Imagine this. You're relaxed as ever on a paddleboard in a crystal-clear sea surrounded by sandy and pebble beaches. The climate is enjoyable and you scent a refreshing mild wind carrying the smell of green pine trees. That's right, you're in Croatia. Now it may be just a dream, but here in Croatia, there are many beautiful locations suitable for standup paddling and waiting just for you. We recommend paddling along with us from Vir!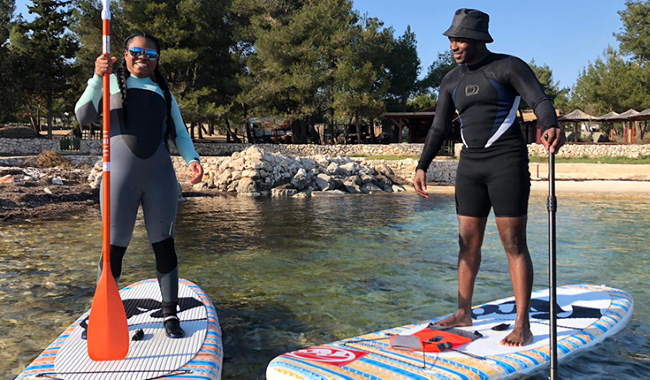 If you're seeking an amazing adventure, standup paddleboarding (SUP) might be just what you're looking for. This water sport is thousands of years old, but modern SUP has originated from Hawaii in the 20th century.
SUP offers a relaxed meditative full-body workout. Yes, all that from just one activity! To put it simply, you stand on a board that floats on the water and you use a paddle to propel yourself through the water.
There are many techniques you can perfect in this sport. The basic ones are standing up, balancing, falling, and getting back on. Don't let the falling frighten you because it will give you a chance to swim in a clear blue sea!
It doesn't matter if you're a beginner as you'll catch up quickly, but be sure to bring someone with you to this adventure – friends or family (kids too).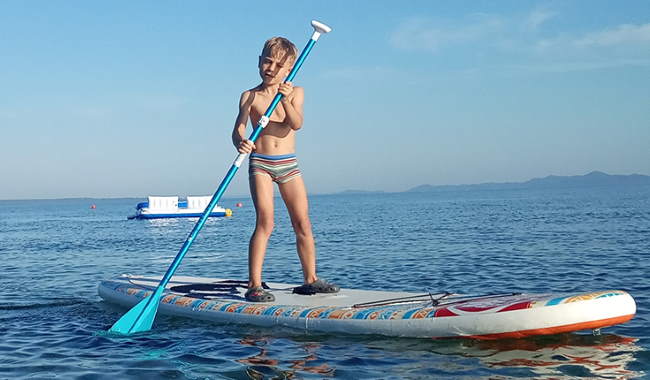 The beautiful island of Vir

Vir is one of those carefully kept secrets found all over the globe. And once it is discovered, everyone wants to keep it to themselves!
It is located in Croatia, north of the city of Zadar. From Zadar to Vir the distance is less than 30 kilometers and it is bridge connected.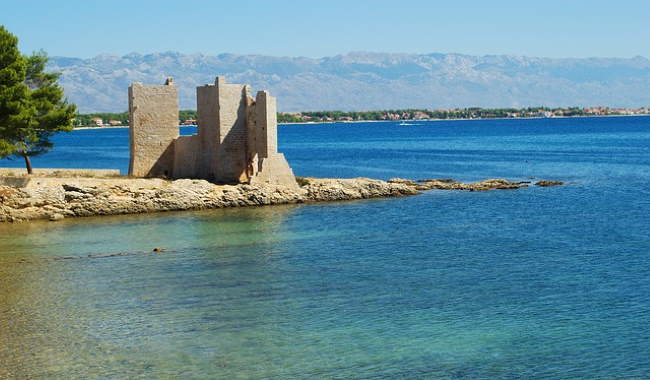 Although it is small, it has plenty of sights to see. One of them is the Fortress Kaštelina from the 16th century. It was built by Venetians as a defense against Turks and local pirates. There are prehistoric ruins you can find too, on the hills of Sveti Juraj and Gradina.
If you're interested in an SUP tour from Vir and would like to know more, you can find more information here.
Two-hour paddleboarding adventure includes:
 lyrca t-shirt/wetsuit
bag for your drink and mobile (or camera)
and afterwards, the whole group gathers around to chat while drinking beer or eating an ice-cream.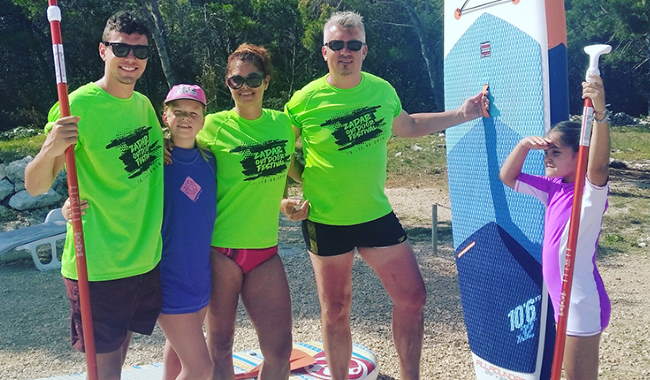 You can book it through our online booking system, but be sure to do it at least 48 hours in advance. If you have any questions, please contact us and we'll get back to you as soon as possible.