In central Dalmatia, where the river Krka flows into the Adriatic sea, you will find a real Mediterranean gem. Šibenik, also known as "Kresimir's Town", is full of cultural heritage, scenic attractions and social events.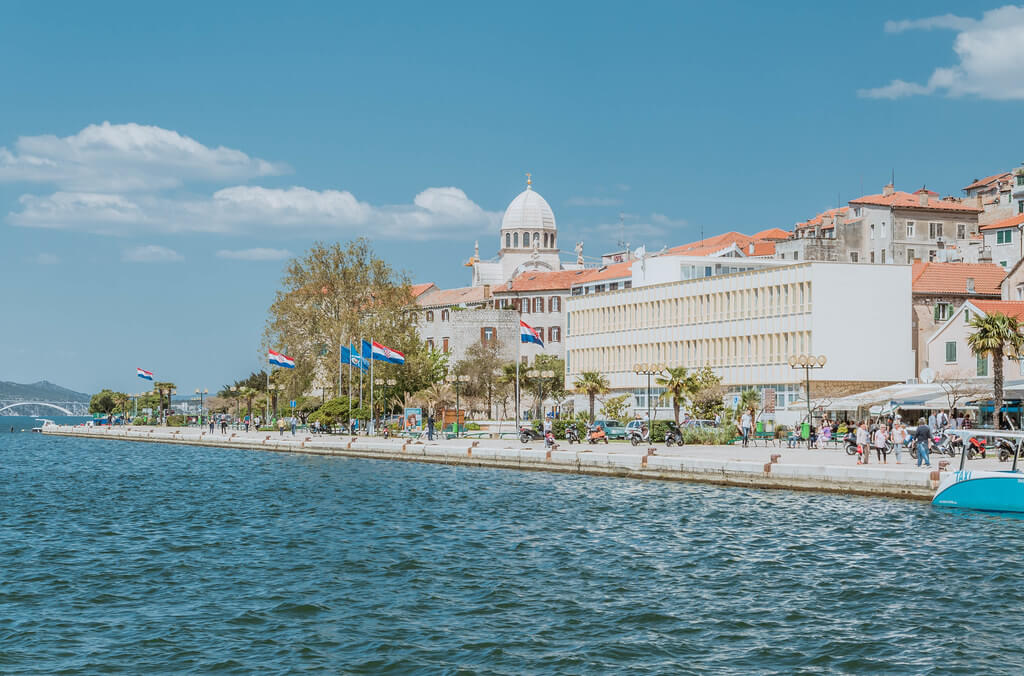 Not only that Šibenik is the oldest native Croatian town on the Adriatic coast, it is a home to two UNESCO World Heritage Sites, and a gateway to national parks and islands. Now that we got your attention, let's take a closer look at this beautiful town.
UNESCO WORLD HERITAGE SITE
The Cathedral of St James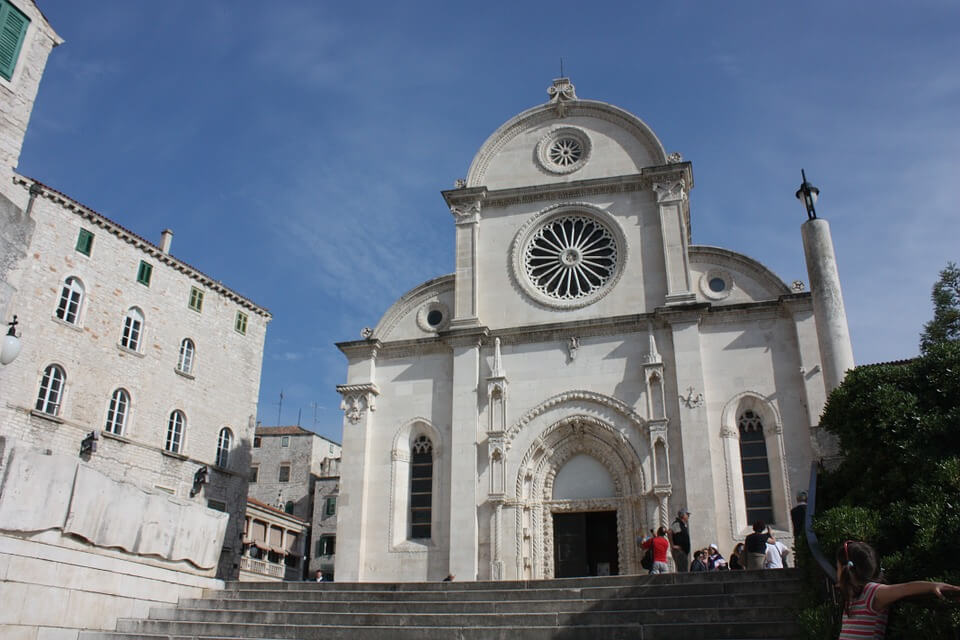 The Cathedral of St James is considered an architectural piece of monumental art constructed by three architects, Francesco di Giacomo, Georgius Mathei Dalmaticus and Niccolò di Giovanni Fiorentino.
This outstanding building is a fusion of Gothic and Renaissance art, and is located at the front of the charming old town. To learn how it was built almost entirely from stone, and which construction technique was used, visit the official UNESCO website.
The Fortress St Nicholas
The Fortress St Nicholas is one of the four fortresses that as a whole make a fortification system of the town. The Fortress St Nicholas is located in the St Anthony Channel that is the entrance to the Šibenik port. Considered to be one of the best-preserved fortresses along the Croatian coast, the Fortress is recently renovated and now accessible to tourists via organized boat tours. More information about the Fortress and the boat tour dates are available on the  website of Public institution Nature of Šibenik-Knin County.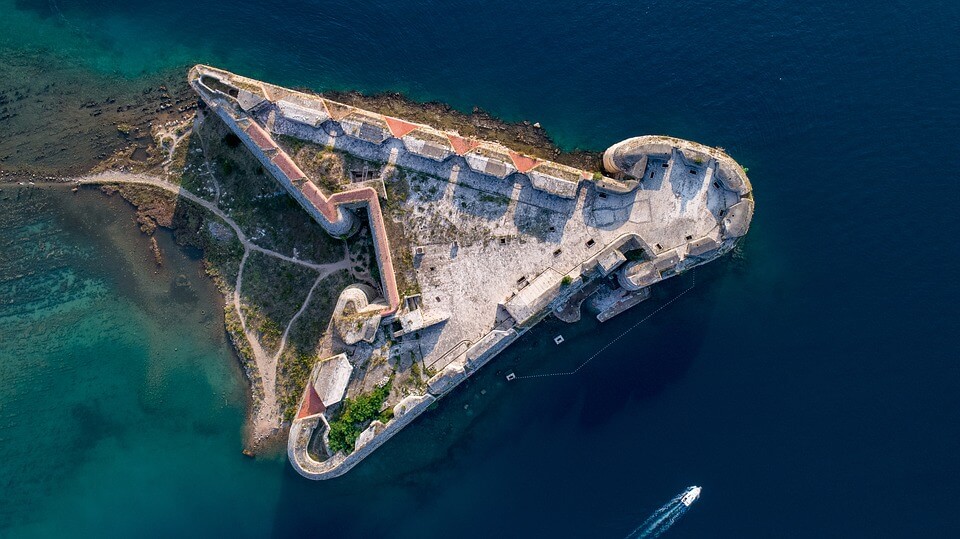 SCENIC ATTRACTIONS
National Parks
Kornati National Park is the densest archipelago in the Mediterranean consisted of 89 islands, islets and cliffs. Located west of Šibenik, it covers the major part of Kornati water area that amounts to 320 km2. It is a very popular tourist destination due to the breathtaking landscape and serene environment. For detailed information about this nautical paradise please visit the Kornati National Park official website.
Krka National Park, another Croatian treasure, is situated just 18 km north of Šibenik. It covers 109 km2 of the beautiful course of river Krka and lower course of river Čikola. Visitor favorites are waterfalls and bathing spots, however there are many other attractions and facilities available such as various hiking paths, sightseeing tours and presentations, boat trips, souvenir shops and restaurants. For detailed information on the second favorite Croatian national park, visit the Krka National Park official website.
Islands
Šibenik is a great destination for island hopping enthusiasts. Only a boat ride from the town divides you from the idyllic island holiday. These are just some of many islands to be explored in the vicinity of Šibenik:
Island Zlarin would be a great choice if you are looking for sand beaches and lush green vegetation. Known also as a "Golden Island" due to the hundreds of years long tradition of jewelry making.
Island Prvić is located on the Šibenik archipelago and is under protection of Croatian Ministry of Culture. Like in island Zlarin, there are no cars allowed on this island to guarantee you the most serene and quiet environment.
Island Krapanj is one of the smallest populated islands on the whole Adriatic coast. Island has a long history of producing olive oil, wine and deep sea diving which is a town tradition more than 300 years old.
WHAT TO DO IN ŠIBENIK
If sightseeing is your passion, Šibenik has plenty to offer. A cathedral, 4 fortresses, 24 churches, museums, landmarks, Game of Thrones film locations and much more.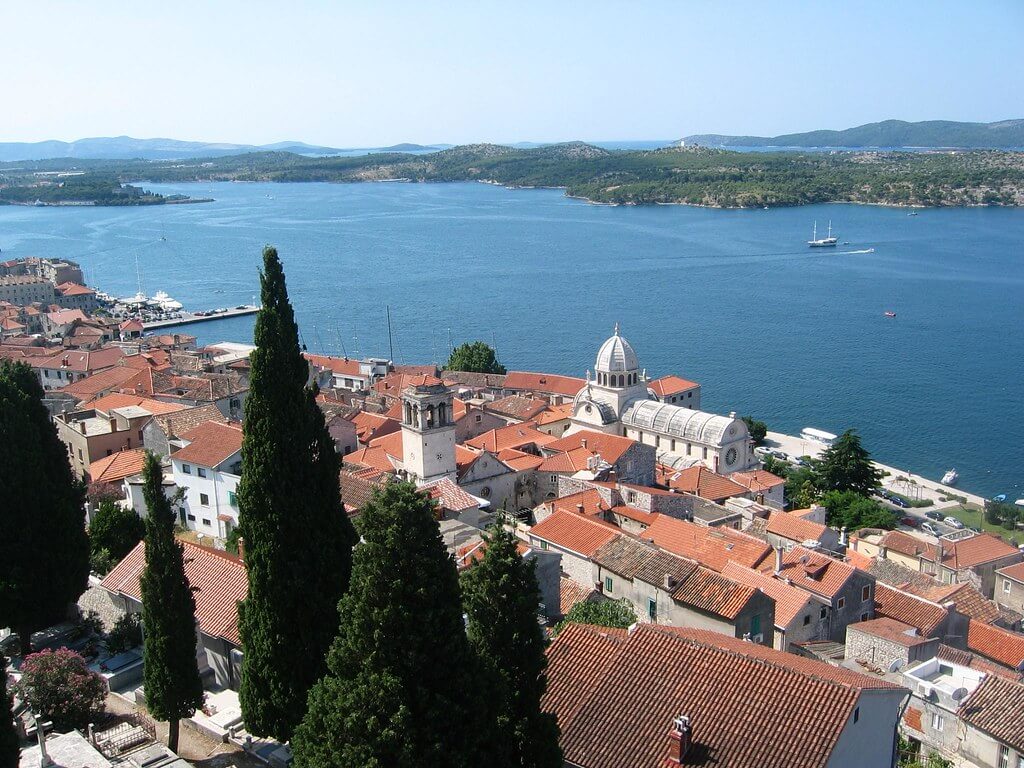 The town offers a tourist card that provides you free admission to top city attractions and additional discounts for various services. More information about the card available on the  LINK.
Town is also famous for the International Children's Festival and lively summer event programs that include concerts, gastronomy congress, dance competition, movie festivals, music summer school, among many other. Be sure to check the Šibenik events website to stay informed.
Šibenik is a waterfront location, which guarantees that beaches are nearby and you can choose from several beautiful options such as Jadrija or Banj. It is also part of the Nextbike system, so you can conveniently rent a bike to explore the surroundings.
The town is proud of its gastronomical offer that includes the traditional Mediterranean cooking with a Turkish and Venetian influence. In almost every corner you can find a place to enjoy wonderful local cuisine in the authentic Dalmatian environment.