NBA legend David Robinson and rock-star Jon Bon Jovi have visited Zadar in recent days and both were impressed with this ancient Croatian Town.
Zadar has become on of the most popular destinations on Adriatic sea in recent years and is attracting  more and more tourists each year. Full of historical and cultural monuments, museums, cafes and restaurants, with string of gorgeous beaches in and around the city and with the most beautiful sunset in the world, Zadar sets to be an ideal destination for your vacation.
Recently, Lonely Planet, One of the world's most popular travel guides, has released its prestigious 'Best in Travel 2019' guide, and placed Zadar on the  "Top 10 cities to visit in 2019." list, while British Telegraph described Zadar As a "coolest Croatian city".
Since Croatia is on Mediterranean cruise route of many private and international ships and , it is not a surprise that many of the famous guests who are visiting Croatia take some time to visit Zadar.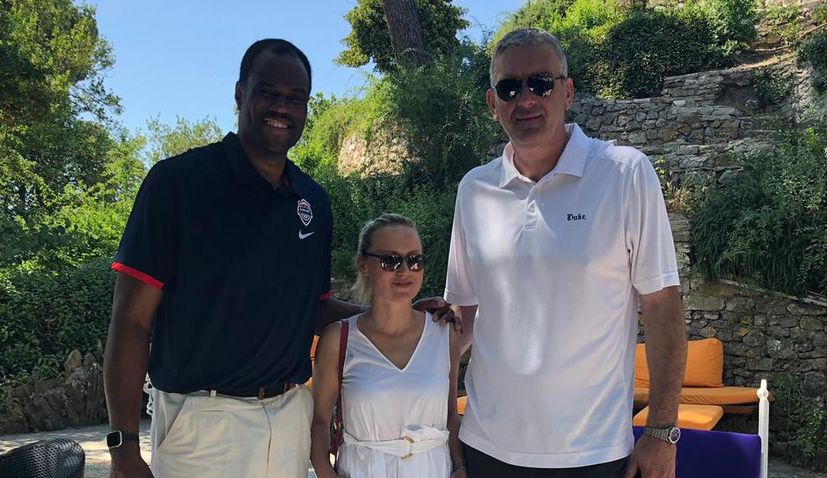 Former NBA star David Robinson and famous Croatian basketball player Stojko Vranković
David Robinson, NBA All-Star, a two-time NBA Champion, a two-time Olympic Gold Medal winner and  a two-time Naismith Memorial Basketball Hall of Fame inductee, is on a cruise of Mediterranean and his ship docked in Zadar where he was greeted by his  friend Stojko Vranković. Vranković, who is now Croatian basketball federation president, also played in NBA, became close friend with Robinson since their sons lived together while playing for Duke University.
"David is on a cruise of the Mediteranean which started in Athens and visited Santorini, Kotor, Dubrovnik and Zadar, and which will end in Venice. We strolled around Kalelarga, visited Zadar's churches and museums and then had lunch. The Robinsons were impressed by Zadar because it is rare that so much interesting things are in such a small space. Besides that, David received Tornado (Zadar supporters) scarf and a sculpture of St Donatus," Vranković said to Večernji.hr.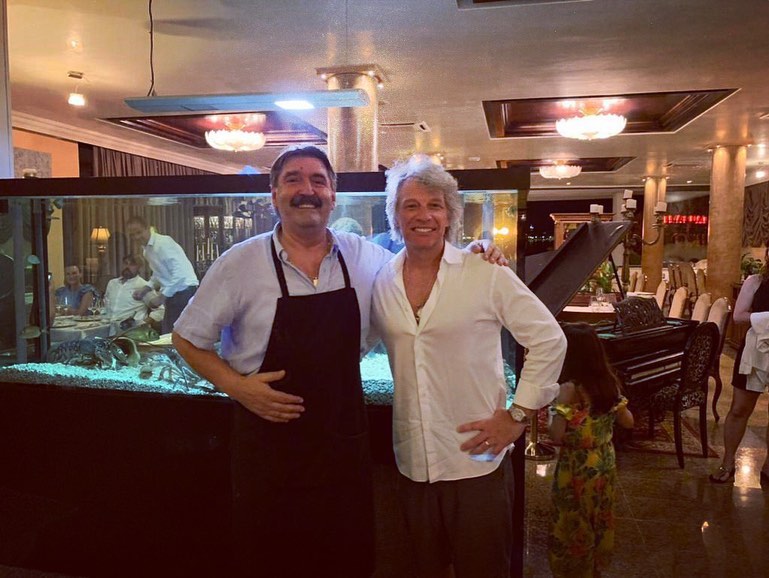 Photo: Restaurant & Hotel Niko/FB)
Besides Robinson, one more world-famous star visited Zadar last week. Popular singer and a rock star Jon Bon Jovi visited Cavtat, Dubrovnik, Korčula and Hvar with his wife and son, and they also spent a day in Zadar – they enjoyed the Zadar archipelago before dining in the evening at Zadar's oldest restaurant 'Niko'.