Description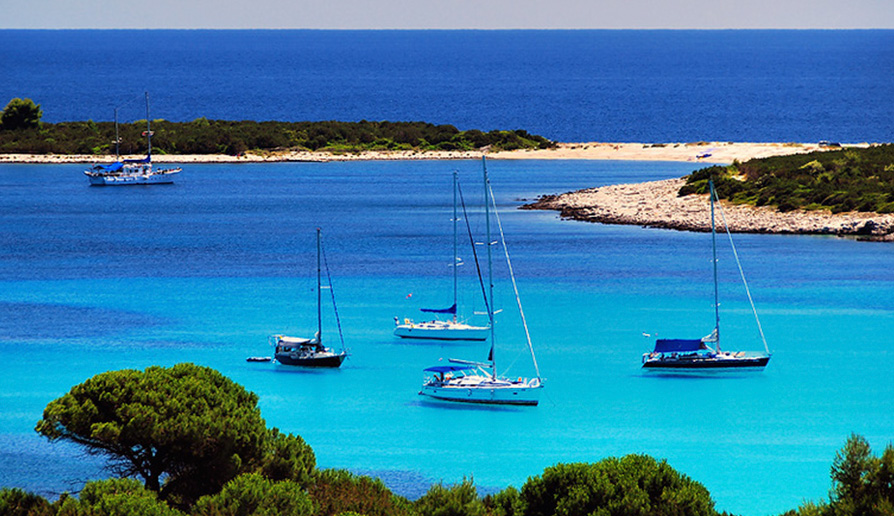 Sakarun – One of the most beautiful beaches in the Adriatic
The intensity of the colours: the dark green pinewoods, the shimmering white pebbles, and the sea that changes hue during the day, depending on the position of the sun.
Seen from the hillside above the bay, the sea is an intense turquoise-blue, more akin to the Caribbean than the Adriatic. The bay faces south, onto the open sea, and is rimmed by an 800-metre arch of smooth white stone, which in turn is backed by pinewoods. This is Sakarun (aka Saharun) beach, one of Croatia's loveliest but least-known spots. You'll find it at the north end of Dugi Otok island, in North Dalmatia, which remains a pleasantly low-profile destination, despite Croatia's current popularity.
Note: Sports wear and comfortable sports shoes are recommended, Don't forget to take swimsuit, towel and sun protection, Don't forget your camera!
Schedule
Departure from Zadar 9:00
The crew will meet you on the boat, boarding beings at 8:30, the boat will leave at 9:00 and if needed, the boat will stop in the port of Draženica and in Muline (Island of Ugljan).
Boat trip 9:00 -11:00
During the trip, you will enjoy the beautiful landscape of the northwestern Zadar archipelago. The guide will show you the exact route on the map and will tell you a few interesting things about the area. During the ride, you can enjoy the upper-sunbathing area and the lower deck, or the air-conditioned salon. Each guest will be serv ed breakfast (ham and cheese sandwich), and a lunch pack that includes a chicken sandwich, salad, fruit and bottle of water.
Transfer Božava – Sakarun 11:00-11:15
The boat enters the harbor of the beautiful, small Island of Božava, where a comfortable air-conditioned bus will be waiting for you. The transfer to Sakarun beach takes about 15 minutes
Free time at the beach 11:30-15:30
The main attraction of the program – Sakarun beach, where you will spend 4 hours of leisure time. The beach is famous for the purity of the sea and its wide belt of white sand extending over almost a kilometer long. The bathing area is extremely large and shallow, and even suitable for small children. There are several catering facilities on the beach that offer refreshments from the summer heat and light meals.
Transfer Sakarun – Božava 15:30-15:45
Transfer from Sakarun to Božava. Free time for Ice cream or coffee in Božava.
Departure from Božava to Zadar 16:00-18:00
The ride takes around 2 hours and if needed, the boat will stop in the port of Draženica and in Muline (Island of Ugljan) before arrival in Zadar